DAARTT builds dormitories to help improve access to higher education for women. The dormitories provide a sufficiently protected setting to make it culturally acceptable for female students, who do not have access to live in proximity of learning institutions, to take a higher education.
Dormitories are built as stand alone buildings or as part of larger complexes consisting of kitchen/dining hall, sports facilities, roads and parking space.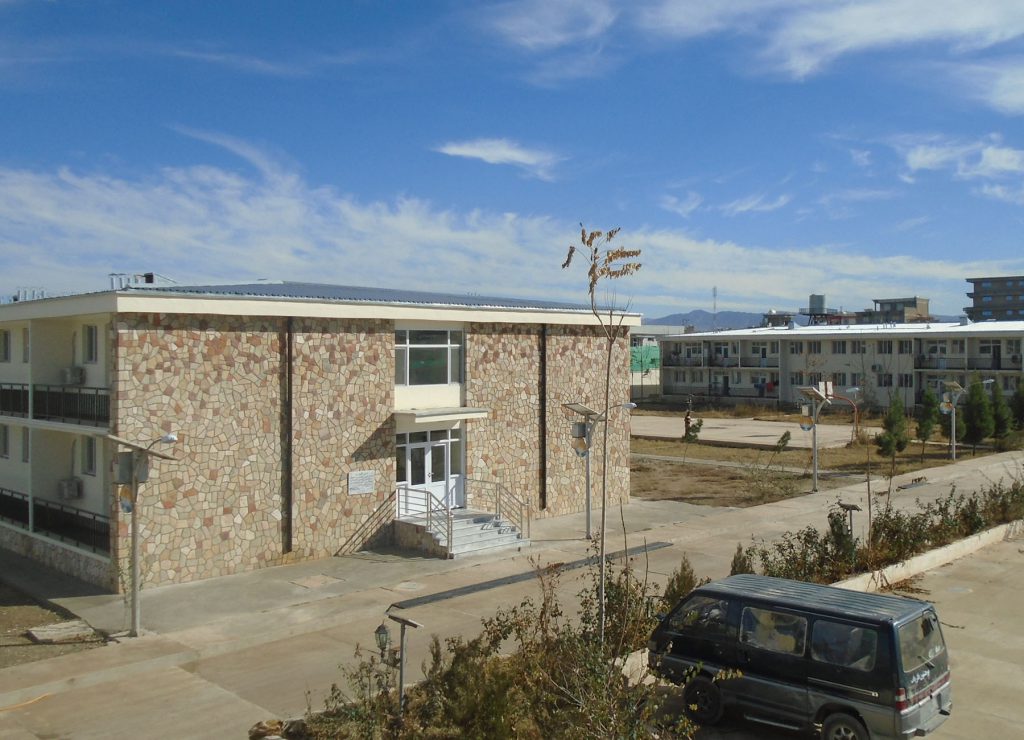 The standard DAARTT dormitory is a double load corridor building with hosting capacity for 76 (one floor) or 152 students (two floors).
Read more here.
Dormitory complex in Maymaneh, Faryab....
Read more here.